REGIDESO Visits Rusumo Project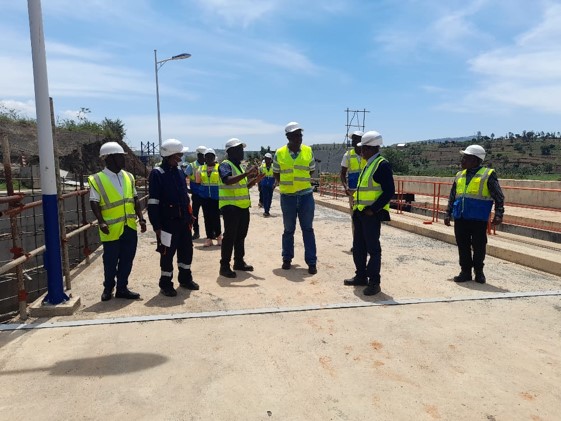 REGIDESO Managing Director, Dr. Ir. Major MANIGOMBA Jean Albert, visited the Regional Rusumo Falls Hydroelectric Project to take stock of the Project's progress on October 23, 2022. He was accompanied by Mr. MUSELEMU Innocent Alfred, a Senior Officer in Burundi President's Office.
Burundi Utility's visitors were welcomed by RPCL Plant Manager, Eng. Patrick LWESYA and RPCL Finance and Administration Manager Mr. Salvator NZOBONIMPA on behalf of RPCL Managing Director, who took them to Rusumo construction sites where they witnessed the Project's progress of constructions works. The overall progress is close to 96.7 % as of September 2022, with civil works at 98.5% and the electro-mechanical works at 94%.
REGIDESO is one of the three off-takers of the power generated from the 80 MW Regional Rusumo Falls Hydroelectric Plant. The other two off-takers are Rwanda Energy Group (REG-EUCL) in Rwanda and TANESCO in Tanzania. The associated three Transmission Lines Project will directly connect from the Power Plant to the national grids of Burundi, Rwanda, and Tanzania. The construction of the Plant is being implemented by the Project Implementation Unit of NELSAP, a subsidiary program of the Nile Basin Initiative.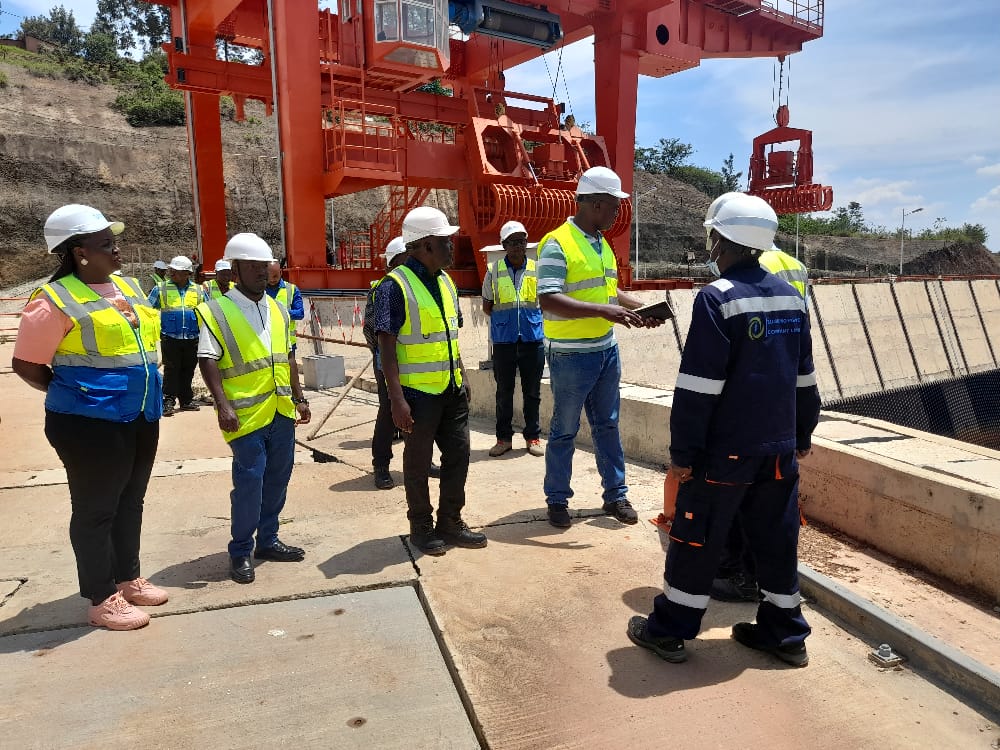 Transmission Lines are being executed by respective Utilities of Burundi, Rwanda and Tanzania. The generated electricity will be equally shared among the three countries each benefiting about 26MW. Tanzania transmission lines will distribute power from Rusumo to Gitega through Muyinga substation.
The Overhead Transmission Lines (OHTL) are being completed. Discussions between RPCL and the three Utilities (REGIDESO, REG-EUCL and TANESCO) to sign the Power Purchase Agreements (PPAs) are being concluded.