REG CEO and RPCL Board Chair visit to Rusumo Construction Sites
Construction works at the 80MW Regional Rusumo Falls Hydroelectric Project are coming closer to completion; "the Project progress is at 96.7 % as of September 2022, civil works are at 98.5% and the electro-mechanical works at 94%" said Eng. Alloyce Oduor, Project Manager of the Regional Rusumo Falls Hydroelectric Project implemented by NELSAP on behalf of Rusumo Power Company Limited (RPCL) for the governments of Burundi, Rwanda and Tanzania.
On October 7, 2022, the Chief Executive Officer of the Rwanda Energy Group (REG), Mr. Ron Weiss and the Director General of REG/ Energy Development Company Limited (EDCL) also Chairman of RPCL Board of Directors, Eng. Felix Gakuba visited Rusumo Project to take stock of the Project progress.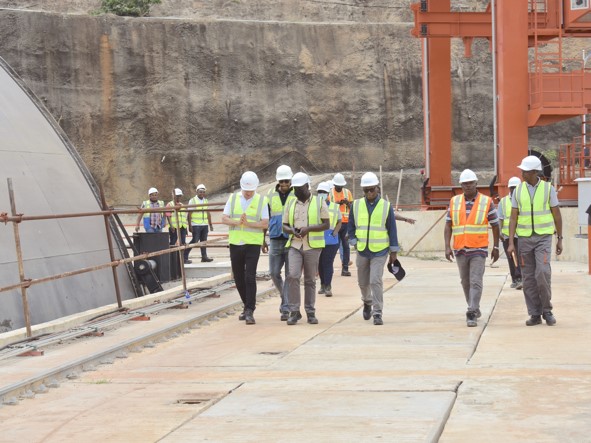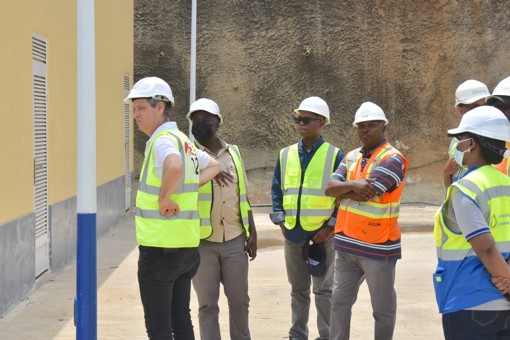 Eng. Alloyce explained that all efforts are put together to complete the Project as soon as possible. Electromechanical works continue with installation activities including the lowering of the Lower Bracket 3 into the generator pit. At Unit 1, the turbine guide bearing installation is completed. Shaft seal dewatering pumps and piping works are being installed as well as the Overspeed device. At Unit 2, top generator covers have been placed, turbine shaft seal is completed, and the installation of turbine guide bearing is ongoing. At Unit 3, the operating ring and levers have been lowered in the turbine pit and the Lower Bracket lowered into the generator pit. The turbine and generator shaft alignment are ongoing in preparation for coupling. The mechanical balance of plant and electric power system works are ongoing.
Eng. Felix appreciated efforts of Project personnel for their commitment to complete the Project on time. He encouraged both contractors for civil works and electromechanical works to work together to complete assembling works at the powerhouse.
Mr. Ron advised to strategize the interface of both contractors for a smooth completion of the works at the earliest.